This is Viktor & Rolf Re:cycle Collaboration
▽
Legendary Creative Powerhouse Duo, Viktor & Rolf has teamed up with Zalando to collaborate on sustainable fashion capsule collection a capsule collection centered around handcrafted garments made with recycled materials entitled Re:cycle.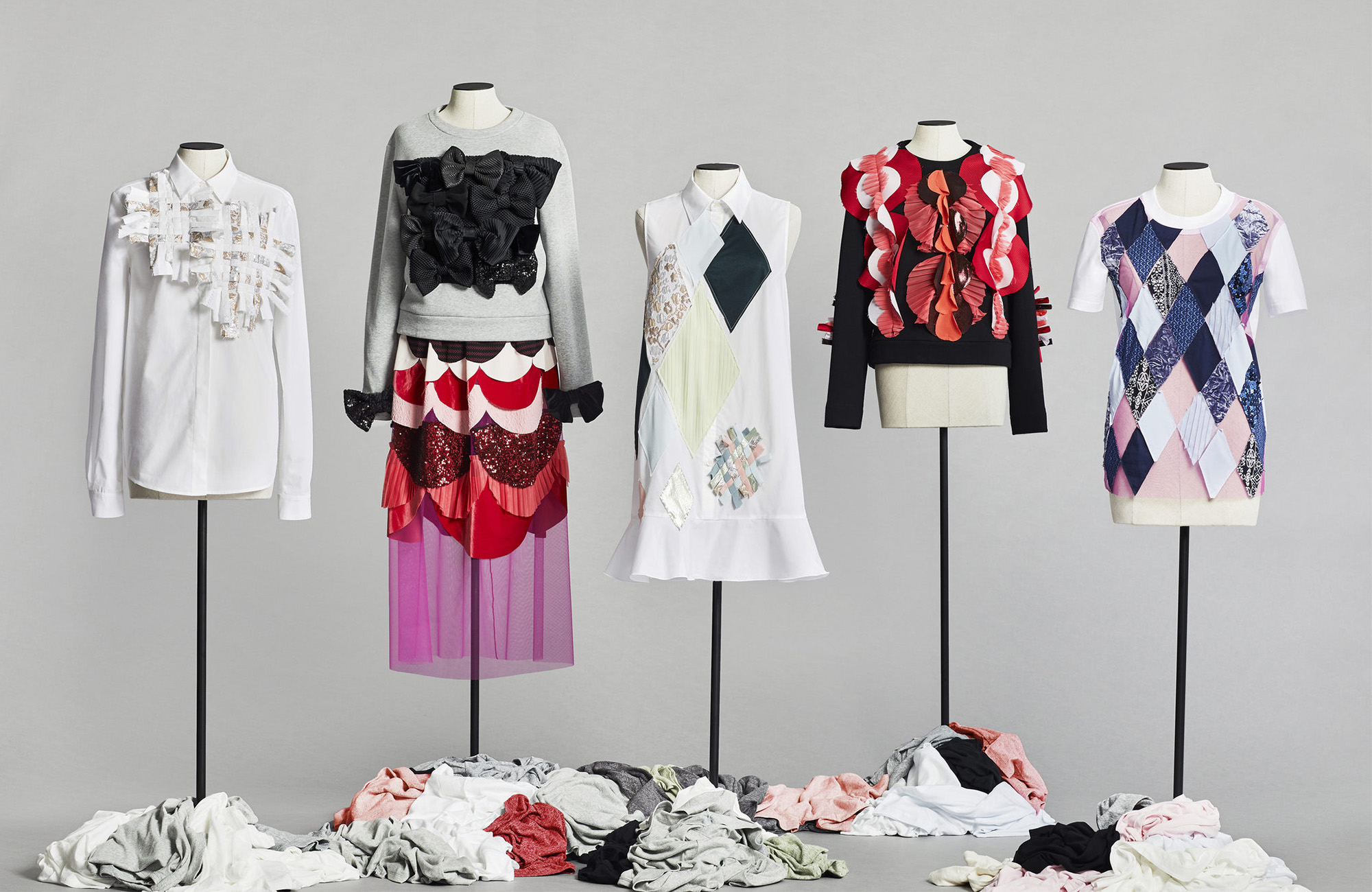 Released in February 2018
RE:CYCLE has accessible price-points (ranging from 50 to 250 euros) and is an encouraging step towards pushing sustainable fashion into the mainstream.
their statement
Viktor & Rolf said: "For us, Haute Couture has always been a laboratory for experimentation. With our past Haute Couture collections, we have explored creative recycling methods: new, artistic ways to re-use elements from the past to create something new. With our upcoming collaboration with Zalando, we are excited to bring forth this spirit of sustainable fashion in a bold and accessible way by breathing new life into forgotten garments."
Shop online: See their full collection
Viktor & Rolf
RE: CYCLE - Viktor & Rolf X Zalando
The eccentric Dutch designer duo Viktor & Rolf launches the Viktor & Rolf RE: CYCLE collection in collaboration with Zalando on 1 February. Inspired by the youngest couture creations of the designers, they use the supernatants of past Zalando collections for this collection, true to the upcycling cycle, and then develop new trend pieces in the usual premium quality.
Haute couture in responsible design
Since 1993, the creative duo has inspired us with stylish, prêt-à-porter fashion in avant-garde collections in Paris and the fusion of fashion and art on the catwalk. Viktor & Rolf stands for provocative designs, asymmetrical dresses, jackets with baroque elements and oversized collars. With the RE: CYCLE collection, designers succeed in unifying imaginative, unusual creations and sustainable design. The duo tries to rewrite the past by picking up on former Zalando pieces and reworking them with their signature Viktor & Rolf style. In a spirit of sustainable culture, the duo brings new life to these forgotten garments and refreshes them to create a contemporary style that becomes must-haves. We love the colorful patches and playful applications, which can be found again and again on parts of the creations. The unconventional mix of different patterns and materials is already one of our fashion highlights of 2018.
Fashion with Statement - Upcycling deluxe
With the upcycling project, the duo is making a statement against the throwaway society and for sustainable consumption. For Viktor & Rolf, recycling is a means of expression that combines elements from the past into something new. RE: CYCLE is based on a combination of upcycling and conscientious design and reflects exactly this attitude. Existing materials and fabrics are reused, creating a unique, responsible collection. RE: CYCLE creates an exclusive selection of designer pieces that meet the increasingly important role of sustainability in the fashion world.
TRANSPARENCY
Future Fashion
Learn more about what steps Zalando is taking in choosing sustainable brands and an increasingly conscious shopping experience.
RELATED POST ON ZERO WASTE